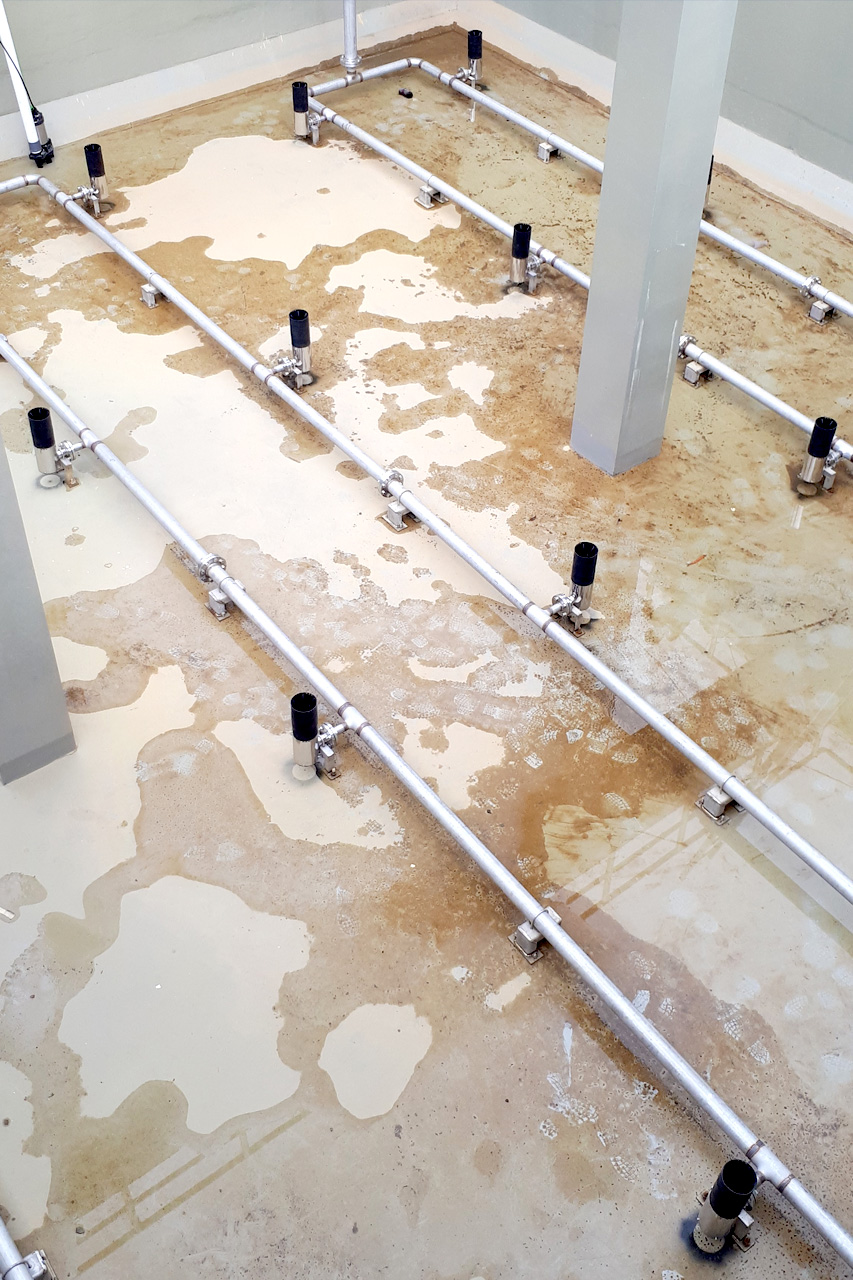 SEIKA ECORATOR
SEIKA ECORATOR
SEIKA Ecorator is a high performance line of diffusion pipes for wastewater treatment designed and engineered in Japan since 2008.

SEIKA Ecorator provides stabilized air supply with excellent stirring capacity and clog-resistant design. Therefore, it is suitable for difficult wastewater treatment such as for paper-mill, textile and food factories.

We have the knowledge and experience to successfully introduce SEIKA Ecorator to your plant/factory. SEIKA Ecorator is introduced to many customers mainly in Japan and Southeast Asia.

If you need it, don't hesitate to contact us.
SEIKA Ecorator adalah diffuser dengan desain tegak (vertical). Di desain dengan performa tinggi untuk digunakan pada diffuser pengolahan limbah cair (WWTP). Desain dan Enginering pertama kali di Jepang sejak tahun 2008.

SEIKA Ecorator menyediakan distribusi udara/oksigen yang stabil dan tidak tersumbat. Mempunyai daya mixing yang sangat kuat untuk mengangkat lumpur dan umur pakai yang sangat lama. Sangat cocok di gunakan pada pengolahan limbah cair (WWTP) beresiko tinggi,kimia dengan MLSS/Lumpur yang tinggi. Sangat cocok digunakan pada pabrik kertas, Pabrik makanan, pabrik tekstil dan pabrik pabrik yang tidak menginginkan maintenance, pengangkatan lumpur pada bak/tank ekualisasi dan aerasi.

Kami mempunyai pengalaman yang banyak dalam memperkenalkan Seika ecorator pada pabrik di Jepang dan Asia tenggara.

Di Indonesia melalui distributor kami PT Yanase Bintang Nusantara mempunyai banyak pengalaman pengantian ataupun pemasangan unit baru Seika Eco 1000 maupun Eco Jr pada industri makanan, minuman, kertas, farmasi, tekstil, Kawasan industry dan lain lain.

Apabila membutuhkan jangan segan segan untuk menghubungi kami.
Corporate Profile
Profil Perusahaan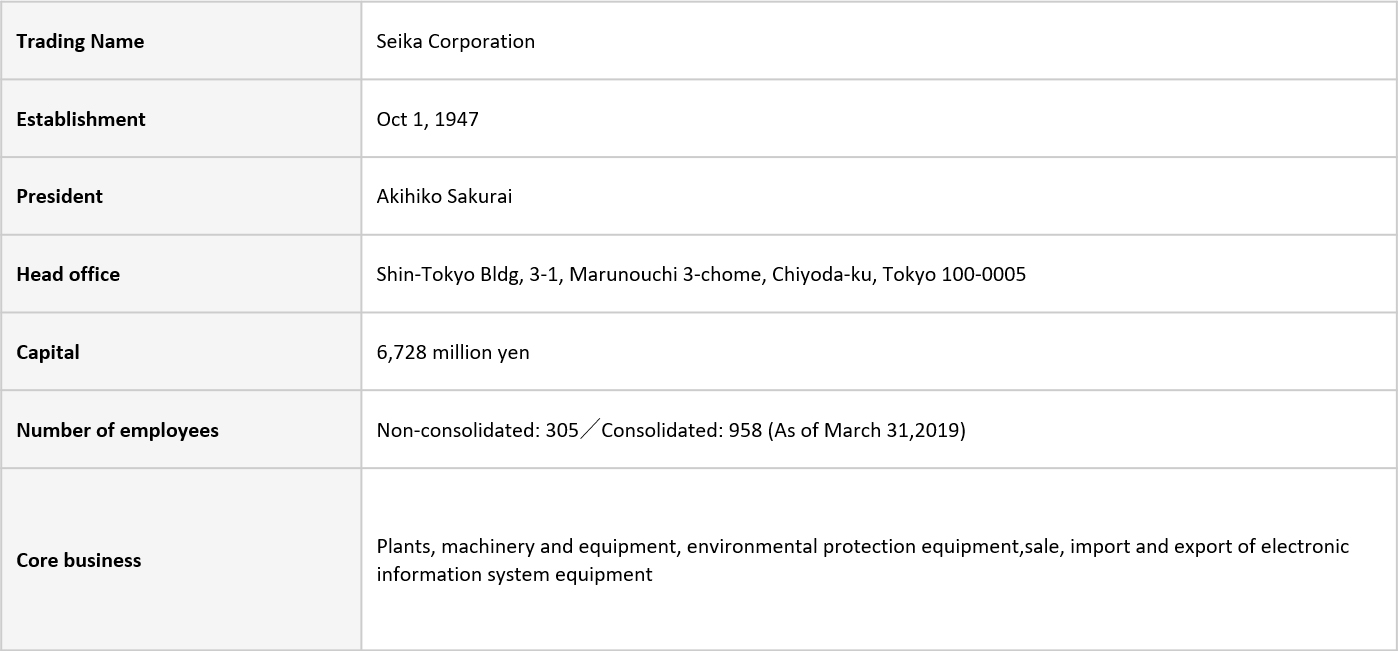 Product
Produk
SEIKA Ecorator line is consisted of 2 models; "ECO-1000" and "Ecorator Jr." We propose the optimal model and number of units according to the destination and purpose.
Seika Ecorator mempunyai 2 produk. Yaitu Eco 1000 dan Ecorator Jr (eco Jr).
Kami dapat menghitungkan kebutuhan ecorator (Jumlah unit) yang dibutuhkan dalam setiap bak ekualisasi dan aerasi baik untuk pengantian diffuser type lama maupun pembuatan WWTP baru
ECO -1000
Material
PP dan SUS304
Connector
Konektor
JIS 10K 40A (Flange)
Weight
Berat
4 Kg
Capacity
Kapasitas
0.7 ~ 1.4 m3/min
Ecorator Jr (Eco Jr)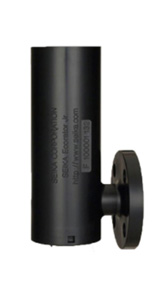 Material
PP
Connector
Konektor
20A (Flange)
Weight
Berat
0.4 Kg
Capacity
Kapasitas
0.15 ~ 0.3 m3/min
1
Due to its unique internal structure, fine bubbles are generated and stirring vigorously.
Dengan desain struktur yang unik mempunyai daya mixing/aduk yang kuat dan menghasilkan gelembung-gelembung (buble) udara yang kecil.
2
The air discharge section has a large cross-sectional area that prevents clogging.
Bagian/Area keluarnya udara/oksigen yang besar mencegah terjadinya penyumbatan diffuser.
3
Maintenance-free and having long life compared to other diffusers.
Tidak ada perawatan/maintenance dan memiliki umur pakai yang sangat Panjang dibandikan diffuser lainnya.
The work system of the seika ecorator gets oxygen supply, breaks down the bubbles / bubbles into microApplication of air and vacuuming the mud from the bottom of the WWTP aeration tank / pond
Sistem kerja seika ecorator mendapat supply oksigen, memecah buble/gelembung menjadi mikro mendistribusikan udara dan me-vacuum lumpur dari dasar kolam/tank aerasi WWTP
Feature Comparison
Komparasi Produk
| | | |
| --- | --- | --- |
| Type | SEIKA Ecorator "ECO-1000" | Disk diffuser |
| Image | | |
| Lifetime | Long term | Short term |
| Clogging (Maintenance ) | Clog-Free, No maintenance | Inevitable |
| Dead space | No accumulation of sludge | Sludge accumulation on the tank bottom |
| Power consumption | High efficiency thanks to Crog-Free | Low efficiency because of clogging and rubber tear |
| Installation and piping | Fewer pipes reduce initial cost | Piping cost is high due to use of many pipes |
| Material | Polypropylene+SUS304 (No corrosion) | EPDM or Silicon |
| | | |
| --- | --- | --- |
| Tipe | SEIKA Ecorator "ECO-1000" | Disk diffuser |
| Foto | | |
| Umur pakai | Sangat Lama (sampai dengan 15 tahun) | 2-4 Tahun |
| Tersumbat (Maintenance) | Tidak tersumbat, Tidak ada maintenance | Periodik pengantian dan maintenance |
| Area yang tidak terjangkau diffuser (Dead space) | Endapan lumpur tidak ada | Banyak endapan lumpur pada bagian bawah diffuser |
| Daya Listrik | Sangat efisien karena tekanan balik dari diffuser kecil | Kurang efisien saat terlumbat menyebabkan tekanan Balik sangat besar |
| Instalasi dan Pipa | Pengunaan pipa lebih sedikit dan biaya investasi lebih kecil | Pengunaan pipa banyak biaya investasi lebih besar |
| Material | Polypropylene (pp)+SUS304 (Tidak berkarat) | EPDM atau Silicon |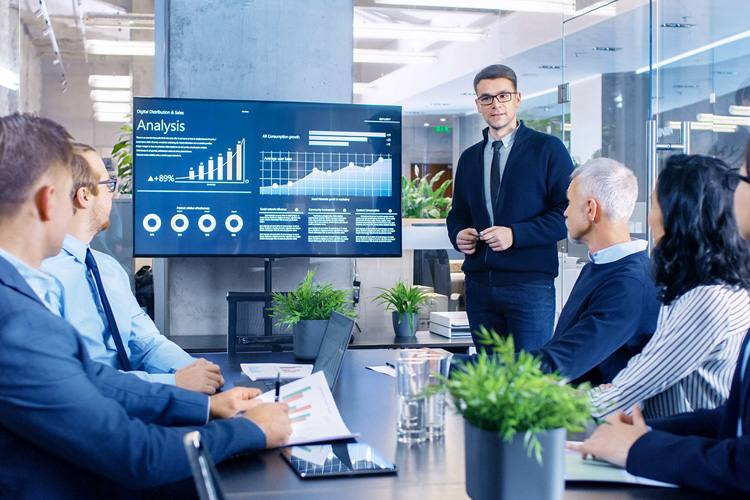 The sales for the second quarter of the term ending March 2020 were 62.6 billion yen, down 35.9% year-on-year. The sales of the Chemicals & Energy Plant segment decreased
Read More
Selanjutnya
SEIKA CORPORATION
SEIKA CORPORATION
3-3-1, Marunouchi, Chiyoda-ku, Tokyo 100-0005, Japan
3-3-1, Marunouchi, Chiyoda-ku, Tokyo 100-0005, Japan
Telephone & Fax
Telepon & Fax
+81-3-5221-7123 / +81-3-5221-7145
INDONESIA DISTRIBUTOR
DISTRIBUTOR INDONESIA
PT. YANASE BINTANG NUSANTARA
Jl. Gn. Mandala D6,Easton Commercial Center, Lippo Cikarang-Bekasi 17550, Jawa Barat Tel. (62-21) 2909 3153 Faxs. (62-21) 2909 3154 Email. sam_ts@seikaecorator.id Website:
www.ybn.co.id
Wa. 0812-8402-0786 / 0812-9611-5386